Installing the Chrome Toolbar

To install the Chrome Toolbar please go to https://chrome.google.com/webstore/detail/trusted-proxies-geoset-fo/nedpnmhejnhihllaljmbdlhbclijdgck and follow the prompts. 
First click Add to Chrome at the top right.




Then click Add Extension.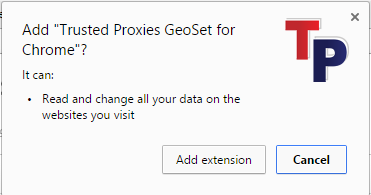 You've now added the Chrome Tool Bar.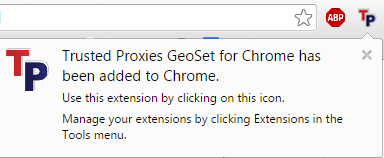 Uninstalling the Chrome Toolbar
Go to Chrome settings.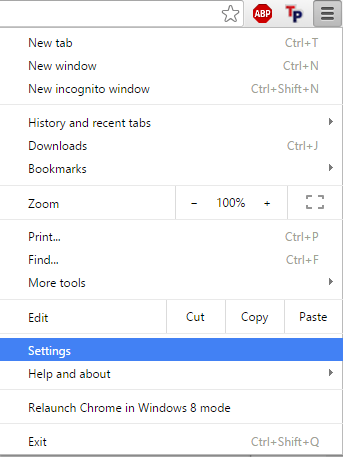 Click on Extensions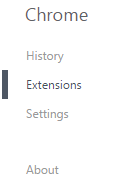 From the extensions list find Trusted Proxies ToolBar and click on the trash button.





You have now uninstalled the Chrome Toolbar.

Using your Chrome Toolbar with your Proxy Servers

Click on your TP symbol at the top right and enter your credentials.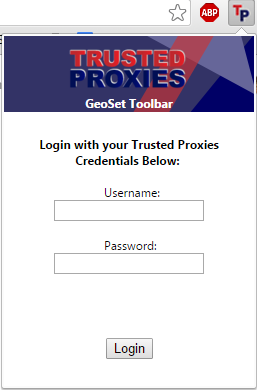 Once logged in select your proxy server from the drop menu.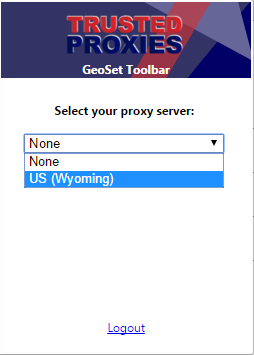 You are now ready to use your browser with your proxy server.